postcard gallery / czech mucha
art nouveau postcard collection




Alfons Mucha was born July 24, 1860 in the small Moravian town of Ivanèice (then the Austrian Empire). One of his finest works is the elaborate decorations for the Town Hall in Prague, the capital city of the Czech Republic.
The women in this postcard look down at a bird in hand as they sit in the shade of a tree in full bloom. (mouseover to see the handwriting on the back of this postcard).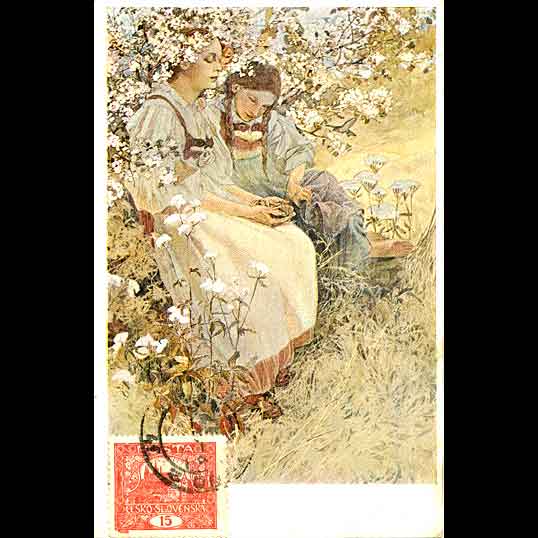 rare Art Nouveau postcard and postage stamp
painted by Alfons Mucha for his homeland
dotpattern: card • matchbook • postcard • pin • artwerk • photograph • paper • dot & pat • supplies • privacy policy