postcard gallery / baggage tag
art nouveau postcard collection




This Bon Voyage postcad turns into a baggage tag. Printed with gold and black ink on a heavy card stock. The text of this card reads

I'd like to be a baggage tag / with nothing else to do /
but dangle from a steamer trunk / and tag along with you.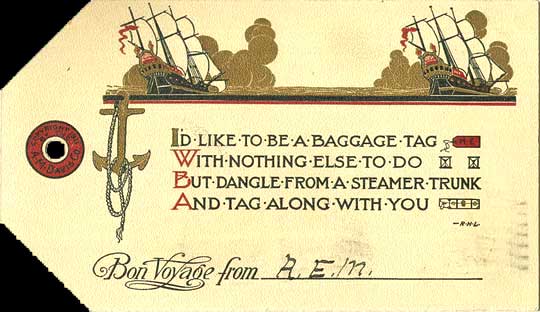 baggage tag postcard
dotpattern: card • matchbook • postcard • pin • artwerk • photograph • paper • dot & pat • supplies • privacy policy